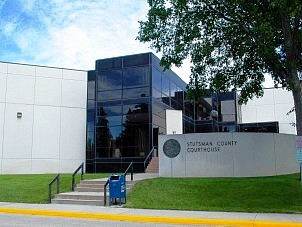 Mailing Address: 511 2nd Ave SE; Jamestown ND 58401
Courthouse Hours: 8:00 a.m. to 5:00 p.m.
Phone Number: 701-252-9042
Email Address: 47clerk@ndcourts.gov
Courthouse Instructions: The courtrooms are located on the second floor of the Courthouse. There is a handicapped accessible elevator. Parking is available in front of the courthouse.
Jury Instructions: Information will be mailed once summoned.
Courtroom Rules: While attending court, all electronic devices including cell phones must be turned off. No purses or backpacks. No Food. No hats or caps.