The Supreme Court has issued 13 new opinions.
News Release: "The University of North Dakota School of Law welcomed an eager and diverse class of 84 first-year students for a week-long orientation program that began Aug. 18. The Class of 2022, which grew by 33 percent this year, includes students representing 18 states, Canadian provinces of Alberta, Manitoba and Saskatchewan, and China."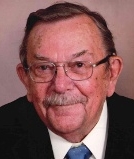 Longtime lawyer Dewel Viker Jr. of rural Hillsboro died Aug. 16. A 1965 UND School of Law graduate, he practiced law throughout North Dakota including service as state's attorney. Funeral services will be held at 11 a.m. on Thursday, Aug. 22, at Halstad Lutheran Church in Halstad, Minn.
News Release: "Gov. Doug Burgum [on Aug. 12] appointed judicial referee and magistrate Pamela Nesvig of Bismarck to a newly created judgeship in the South Central Judicial District, effective Sept. 1."

On Aug. 9, Justice Jon J. Jensen presented at the North Dakota Law Enforcement Training Academy located in Bismarck. Justice Jensen provided an overview of the North Dakota judicial system, juvenile court, and the jurisdiction of federal and state courts within North Dakota.