The Supreme Court has issued three new opinions.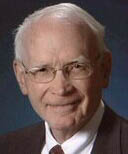 Longtime Grand Forks judicial referee Harlan M. Dyrud died March 2. A graduate of the Hamline School of Law, he was admitted to the N.D. bar in 1979. Funeral services will be held March 9 in Grand Forks.
Public access to the courthouses in the following counties has been restricted: Dickey, Grand Forks, Steele and Traill. Numerous counties have reopened their courthouses and have been removed from the closure list.
Amendments to the Rules of Civil Procedure, Criminal Procedure, Appellate Procedure, Juvenile Procedure, Evidence, and Court as well as the Administrative Rules, take effect Monday, March 1.
The Supreme Court has issued 20 new opinions.