Taking the Court to Schools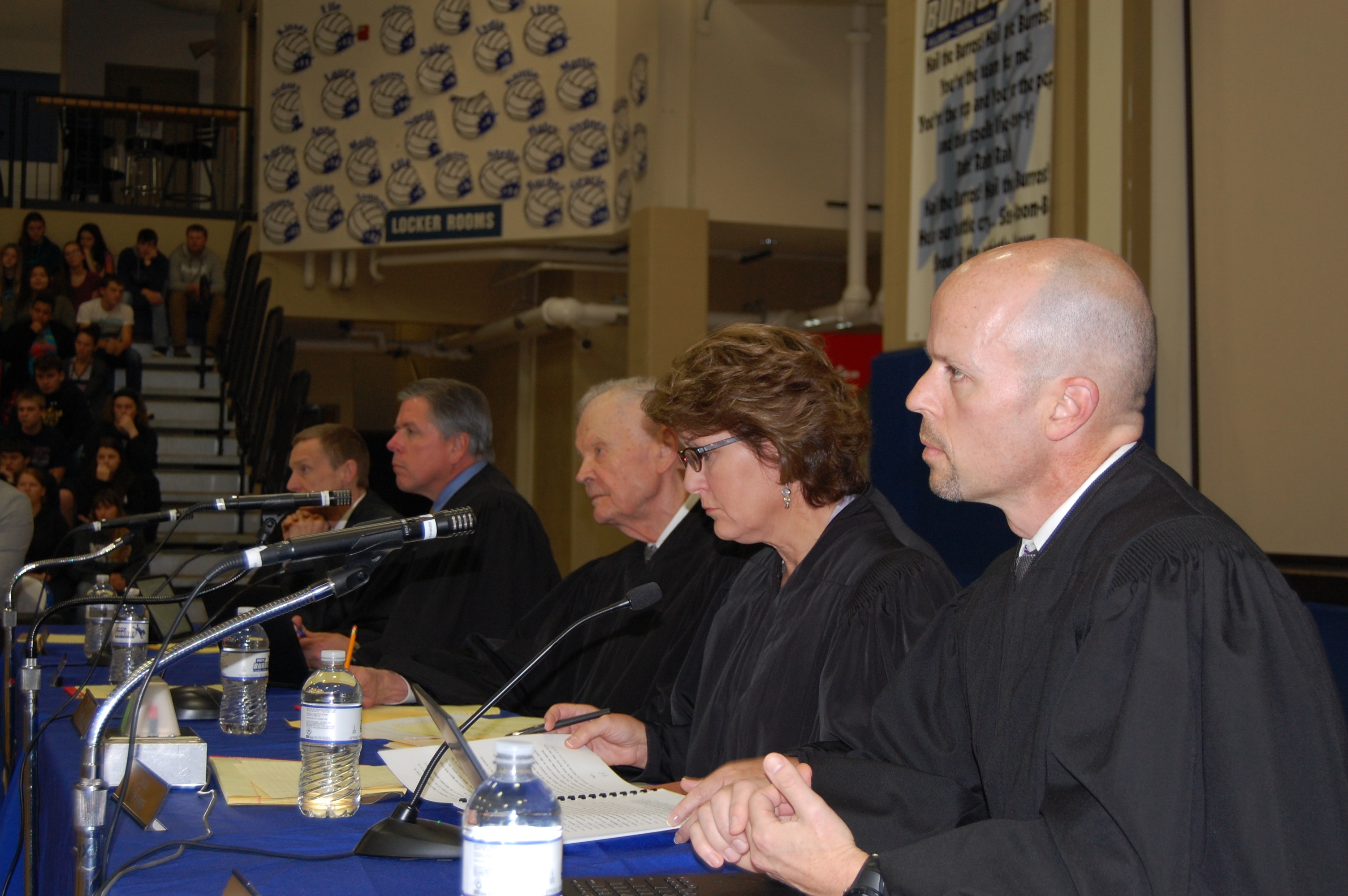 Taking the Court to Schools gives students an up close look at how the judicial branch works and a better understanding of how a case is decided. To find out how to have the North Dakota Supreme Court visit your school, please e-mail Clerk of Court Petra Hulm at phulm@ndcourts.gov or supclerkofcourt@ndcourts.gov . A written (e-mailed) invitation from a school administrator is required to begin the process.
What is Taking the Court to Schools?
Taking the Court to Schools is one of the North Dakota Supreme Court's education outreach programs. The Court travels to schools and universities across the state 2-3 times a year and hears an oral argument at each location. These are real cases from which rulings are determined, not mock hearings.
What Takes Place During a Court Visit?
During a typical visit, members of the Supreme Court will visit classrooms, eat lunch with students, hold oral argument, and have a question and answer session after the argument about the process, not the substance, of the case. The argument itself takes about an hour. Students from neighboring schools and members of the public are often invited to participate. Prior to the visit, students will have access to the briefs and case summary on the court's website.
What Is Required of the School?
The Clerk of the Supreme Court works with the school to arrange the date and location for the visit. Adequate space to hold the argument, such as a gymnasium or theater, is required, along with tables and chairs for the justices and attorneys. A microphone and speaker system is also necessary. A separate room close to the place of argument is needed for the justices to prepare for argument and conference the case. Instructors are asked to work with the students in advance so they are prepared with questions for the classroom visits and argument and are aware of courtroom etiquette.
Visiting the North Dakota Supreme Court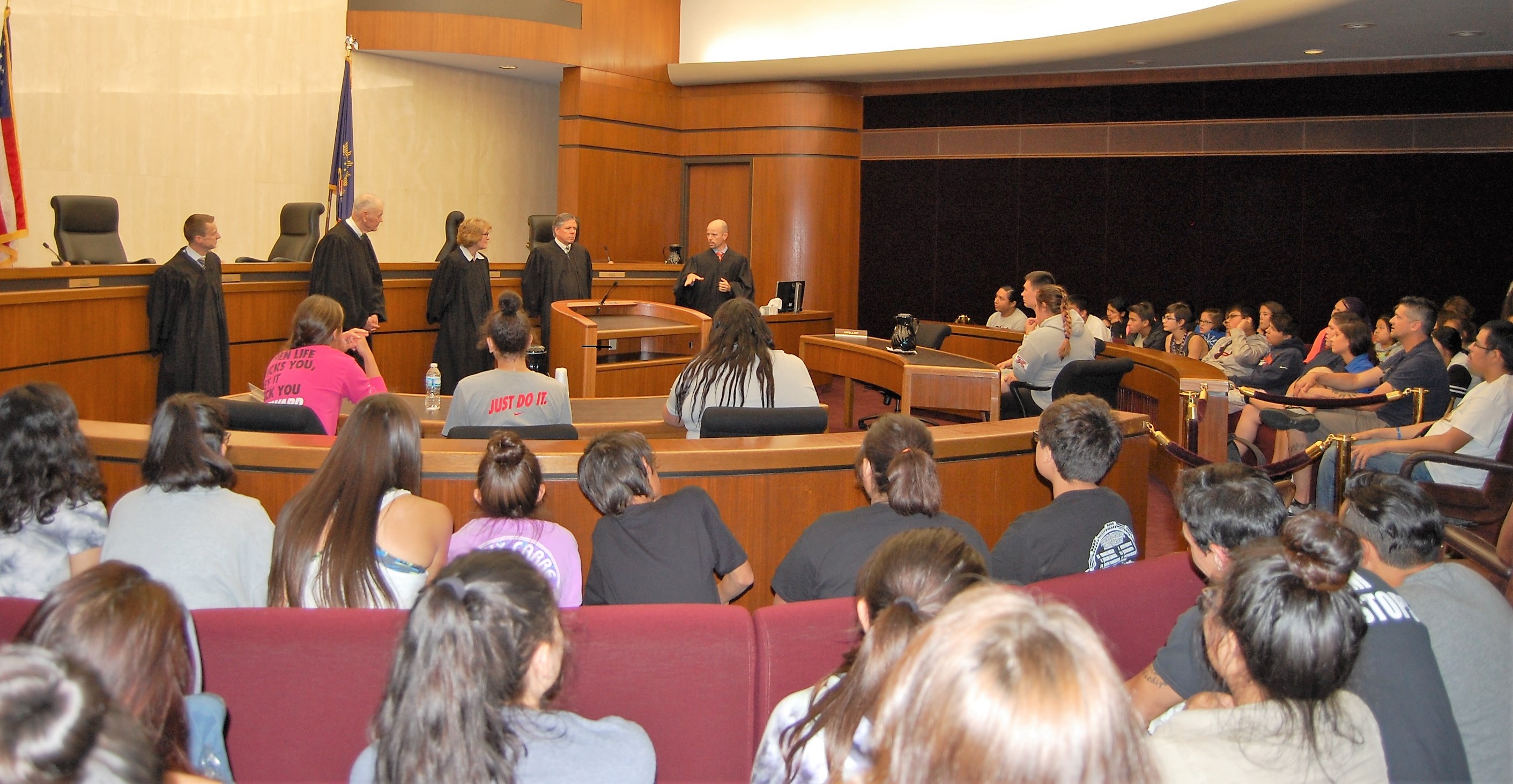 Members of the public and student groups are welcome to visit the court when it is in session at the Capitol in Bismarck, however seating is limited. Teachers interested in bringing a student group to hear a case should contact the Clerk of the Supreme Court phulm@ndcourts.gov. The Clerk will provide additional information about cases and court dates. The court's monthly calendar of arguments is available on the North Dakota Supreme Court website and is usually posted two weeks prior to the beginning of each month. Plan for an hour for each argument.
Student groups may have the opportunity to visit with a justice for approximately 15 minutes prior to or after an argument, but arrangements must be made well in advance. More time with a justice may be requested, but is not guaranteed on dates with four or more scheduled arguments.