UND law students enjoy litigation discussion
Thursday, April 4, 2019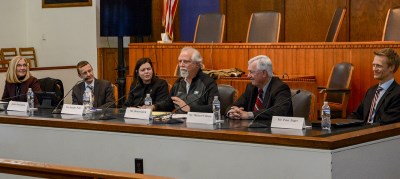 On March 3, 2019, first year law students at the University of North Dakota School of Law had an opportunity to listen to a panel of several members of the North Dakota bar who shared their litigation experiences and answered questions from the students on a variety of litigation topics. The panel was invited to the Law School by Professor Denitsa R. Mavrova Heinrich, the Director of the Lawyering Skills and Trial Advocacy Programs at the law school.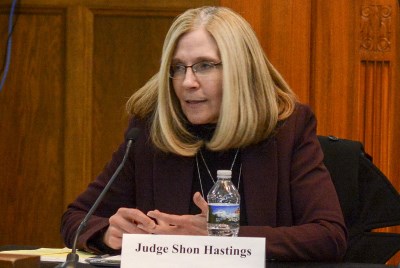 Federal Bankruptcy Judge Shon Hastings discussed her work.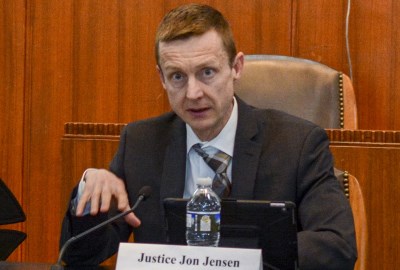 North Dakota Supreme Court Justice Jon Jensen shared his experiences from private practice and the bench.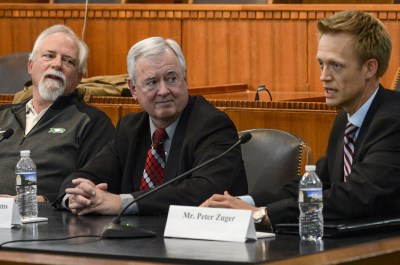 Attorneys Bruce Quick, Mike Williams and Peter Zuger explained criminal and civil litigation practice.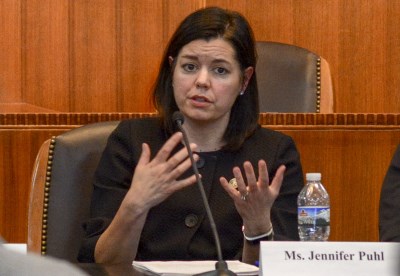 Asst. U.S. Attorney Jennifer Puhl talked about working on federal criminal cases.