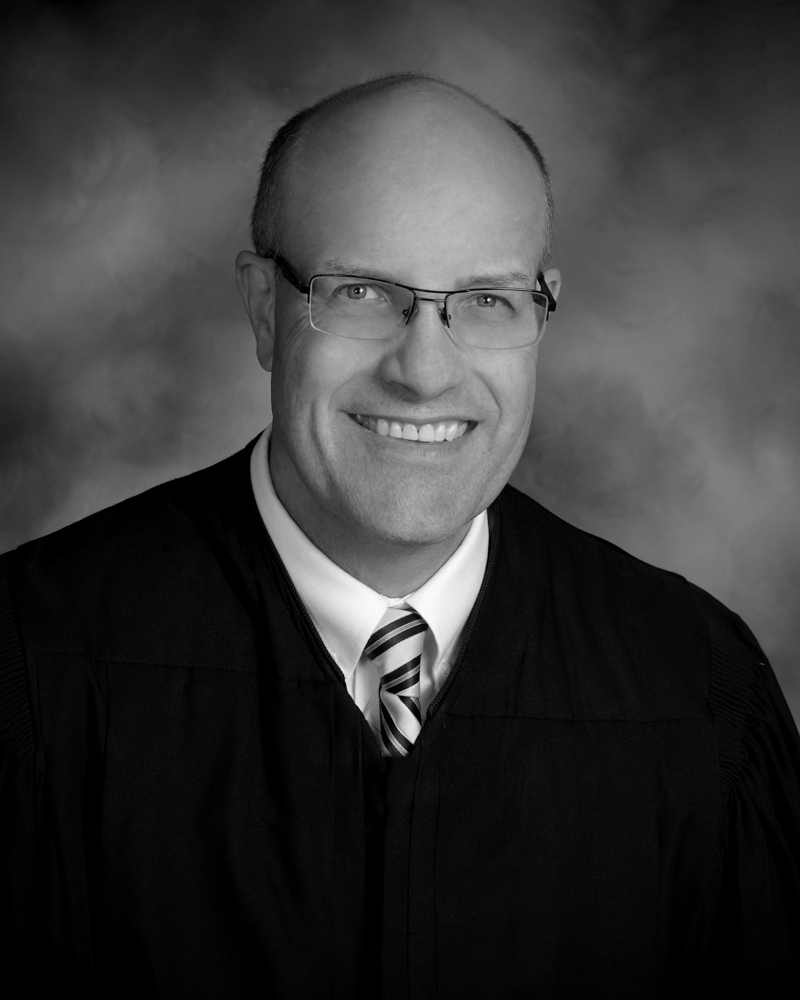 Personal
Born in Corvallis, Oregon. Raised in multiple states and overseas due to father's service in the United States Air Force. Married to Laura, 6 children.
Education
Graduate with a BS from Brigham Young University, 1987. Earned a Juris Doctorate from the University of South Dakota School of Law, 1990 (Sterling Honor Graduate). Production Editor, South Dakota Law Review, Volume 35. Comment Author, The Hypocrisy of South Dakota's Model Rule 1.6: A Call for Reform, 35 S.D.L. Rev. 66 (1990). Casenote Author, Associated Press vs. Bradshaw: The Right of Press Access Extended to Juvenile Proceedings in South Dakota, 34 S.D.L. Rev. 738 (1989).
Professional Experience
Law Clerk, the Honorable Jerry L. Larson, Justice, Iowa Supreme Court, 1990 to 1991; served nine years as an Assistant Attorney General and sixteen years as the North Dakota Solicitor General and Director of the Civil Litigation Division of the North Dakota Office of Attorney General, 1991-2016; Adjunct Faculty, Bismarck State College, 2008 to 2016, instructed Business Law and State & Local Government courses; private practice, Bismarck, 2016 to 2018; District Judge, South Central Judicial District, 2018 to 2023, appointed by Governor Doug Burgum in 2018 and elected in 2020 and reelected 2022; appointed to the North Dakota Supreme Court by Governor Doug Burgum in February 2023.
Memberships and Committees
Chair, Court Personnel Policy Board; member, Court Joint Procedure Committee; member, Juvenile Policy Board. Vice-President, North Dakota Judges Association. Past President, State Bar Association of North Dakota; past President, State Bar Association of North Dakota Ethics Committee. Past President, Association of the Bar of the United States Court of Appeals for the Eighth Circuit.