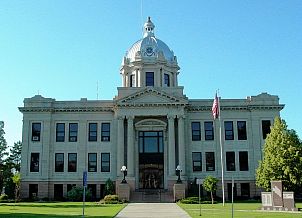 Mailing Address: Clerk of District Court 418 2nd Ave. N. Wahpeton, ND 58075
Regular Courthouse Hours: 8:00 a.m. - 5:00 p.m.
Phone: (701) 671-1524
Email: 39clerk@ndcourts.gov
Courthouse Instructions: The courtroom is located on the third floor. There is a handicapped accessible elevator. The handicapped entrance to the courthouse is located off of 5th St N between the Courthouse and the Law Enforcement Center.
Courtroom Rules: While attending court, all electronic devices including cell phone must be turned off. No purses or backpacks. No food. No hats or caps.