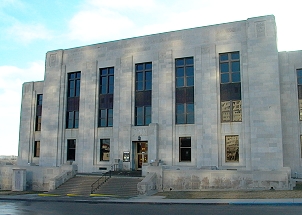 Mailing Address: Clerk of District Court Ward County Courthouse P.O. Box 5005, Minot, ND 58702-5005
Regular Courthouse Hours: 7:30 a.m. - 4:30 p.m.
Phone: (701) 857-6600
Fax: (701) 857-6623
Email: 51clerk@ndcourts.gov
Holidays/Closures: The Courthouse and county offices are open on Martin Luther King and closed on the Friday following Thanksgiving, but closed on all other federally recognized holidays. The State offices are closed on all federally recognized holidays.
Court Schedule: Upon entry into the main foyer of the courthouse, the court schedule/courtroom assignment is available to television monitor.
Parking Instructions: Public Parking is available in the parking lot west of the courthouse entrance.