Bismarck - Mandan Drug Court celebrates 20 years of hope and healing
Monday, January 6, 2020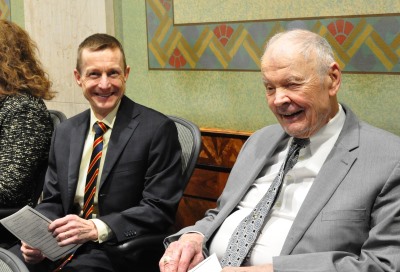 Chief Justice Jon Jensen and Justice Gerald VandeWalle were honored guests at the celebration.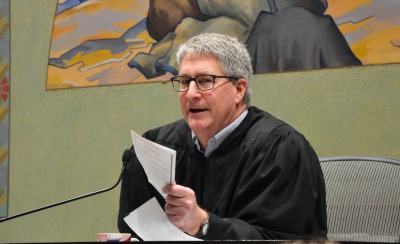 South Central District Judge Bruce Romanick presided over the ceremony. He has served seven years as lead Drug Court judge.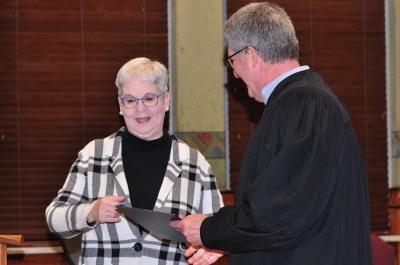 South Central Judicial District Presiding Judge Gail Hagerty presented Judge Romanick with the Drug / DUI Court's Distinguished Service Award for his work on the court, which is done in addition to his regular caseload.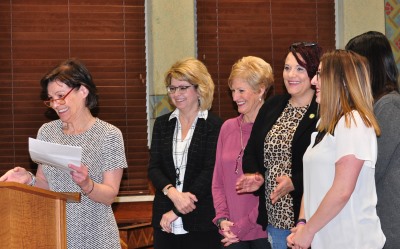 Members of the Western Dakota Association of Legal Assistants accepted the Drug Court Partner Award. The group hosts a summer picnic for participants and their families, provides Christmas treats, and provides support during drug court sessions.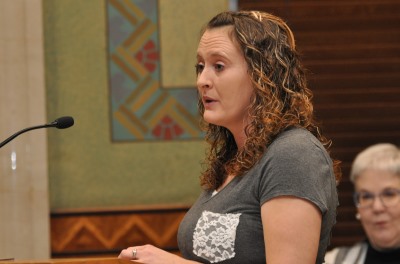 Theresa Mehring was honored with the Drug Court Advocate Award, for the support she provides to individual participants.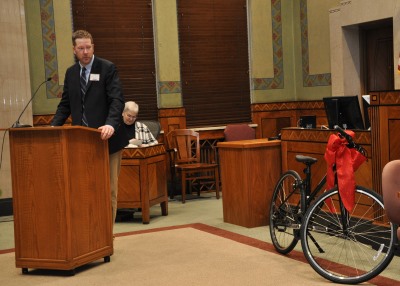 Zack Pelham presented a birthday bicycle to the Drug Court on behalf of the State Bar Association of North Dakota.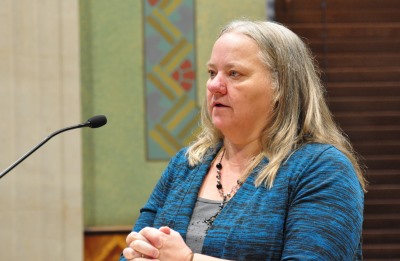 Rhonda, the first person to complete the program, talked how Drug Court changed her life.
Read more at: https://www.kfyrtv.com/content/news/Bismarck-Mandan-Drug-court-celebrates-20-years-566720901.html
Photos by Dale Sandstrom