Drug court professionals meet in West Fargo
Friday, October 25, 2019
The North Dakota adult and juvenile drug court team members along with South Dakota and Minnesota drug court team members gathered Oct. 16-18 in West Fargo.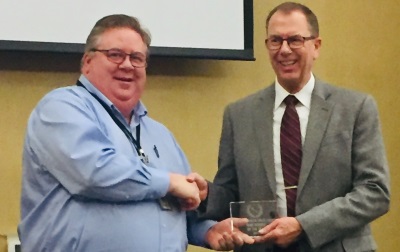 East Central Judicial District Judge John Irby received the Team Member Award sponsored by the North Dakota Drug Court Professionals Association from his colleague Judge Steven McCullough. Nominations were received by Judge Irby's team members and past participants from the Fargo Adult Drug Court.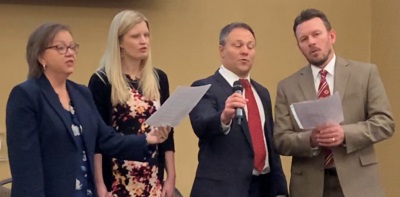 The presentation of the flags was carried out by Deputy Justin Mortenson and Deputy Glen Manning from the Cass County Color Guard and the Star Spangled Banner was song by East Central Judicial District Judge Susan Bailey, Ryan Younggren, Renata Selzer and Mark Hendrickson.