Dale W. Moench 1940-2019
Thursday, October 3, 2019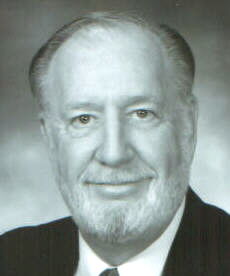 Longtime attorney Dale W. Moench died Oct. 1. A UND School of Law graduate, he was admitted to the North Dakota bar in 1966. A celebration of life will be 2 p.m. Monday, Oct. 7, at Boulger Funeral Home in Fargo.
Dale, a loving and dedicated husband, father and grandfather, quietly passed away at home at the age of 79.
Dale was born on January 26, 1940 in Ashley, ND to William and Edna as an only child. He initially pursued his dream in aviation through the Civil Air Patrol at the University of North Dakota, but due to his eyesight it was quickly grounded and instead he received his law degree and was admitted to the ND Bar Association in 1966. He practiced law in ND and TX for over 50 years before ending his career with the State of North Dakota as a Hearing Officer where he closely worked with many law enforcement officers.
Dale was known as a private person with high integrity and a compassionate spirit, and he was always willing to help anyone needing legal guidance. He had a strong passion for water activities including swimming, boating and scuba diving that he shared with his late best friend, Jerry Moseman. His other interests included history, wildlife (especially wolves), British murder mysteries and traveling by airplane or train. He especially enjoyed spending time with his dogs Coco and Snuffy.
Dale is survived by his devoted and loving lifelong partner, Judy, his two children, Jeff (Sara), Craig (Kelli) and grandchild, Lila, along with his extended family including Michelle (John), Todd (Jan) and grandchildren, Kayla, Alyssa, Ian and Alexandra.
Funeral Home Link: http://boulgerfuneralhome.com/