Lyle Kirmis 1949-2020
Wednesday, July 1, 2020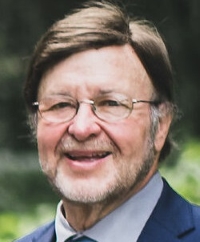 Lyle W. Kirmis, 70, Plymouth, MN, formerly of Bismarck, passed away unexpectedly on June 28, 2020. Cremation has taken place. A small family-only service will take place in Minneapolis and a larger celebration of life will take place for his many friends in Bismarck at a later date.
Lyle grew up on a farm in Jud. He was born on November 6, 1949 to Phebe and Walter Kirmis. He graduated from the University of Minnesota with a degree in chemical engineering. In 1974, he graduated from the U of MN Law School, where he managed to stay on the dean's list even while occasionally blowing off class to play poker. After graduating, he went on to become a partner at what would become Zuger, Kirmis, Smith, where he practiced for 46 years. A significant part of his practice was spent handling commercial and construction litigation, non-medical professional malpractice and personal injury litigation for a wide range of clients. He was a brilliant attorney with an incredible knack for quickly analyzing and simplifying even the most complicated of cases. Lyle was always happy to share advice with fellow attorneys and especially enjoyed helping younger attorneys grow.
He had an unmatched ability to remember facts and details and could recall every poker hand he'd had since '72. When he wasn't at work (and sometimes when he was) he was dreaming—often about places he wanted to travel, and most recently, a train trip he hoped to take across the U.S. He loved the theater as much as he loved a Twins game. He had a green thumb and took pride in his beautiful flowers. He loved to learn, to meet new people and to see, smell and feel the ocean. He especially loved time outside with his cat and daily walks with his wife. Lyle was always introspective, forever working on becoming a better husband, father, grandfather, friend. He was deeply concerned about our current political leadership and had endless, passionate discussions about it. He was never afraid to challenge his friends to reexamine their beliefs and would encourage them to keep doing so as we near November. He was a music aficionado and loved attending concerts, most recently Dylan and Kris Kristofferson.
He was the world's most generous person and the first to deny it. While he sometimes wore an intimidating exterior, inside he was pure heart, often pouring it into many-paged letters. He'd cry with you as much as he'd laugh with you. But there was nothing he loved more than his wife, children, grandchildren and his cat. And there's nothing he wouldn't do for them, whether it meant driving 150 miles to help his irresponsible daughter when she ran out of gas or putting his grandchild through college.
He is survived and will be incredibly missed by his wife, Sharon; daughters, Jenny (Dave), Angi (Jamie) and Amy (Michael); grandchildren, Chloe, Chieze, Grace, Tyler and Maddi; great-grandchild, Hudson; and his beloved cat-daughter, Scout.
Lyle was preceded in death by his mother, Phebe, father, Walter, and dog, Tucker.
Funeral Home: https://www.eastgatefuneral.com/obituary/lyle-kirmis?fh_id=15112