Russell Rodrick "Rod" Mather 1927-2019
Friday, May 24, 2019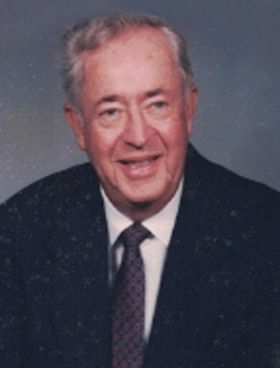 Russell Rodrick "Rod" Mather, passed away peacefully on May 20, 2019, at 91 years old. He lived a long and fulfilling life and will be greatly missed by his loving family and friends.
Rod was born on Sept. 30, 1927, in the coastal town of Raymond, Wash. He was the son of Estelle Owens and Comrie McKenzie Mather. Rod spent his early childhood in Shanghai, China. His father was a captain for the China Navigation Company operating in the China coast trade. Upon reaching school age, Rod attended the China Inland Mission School in Chefoo (now Yentai).
As a student, he was involved in the famous "Tungchow Piracy" as one of 73 students from the school on board the SS Tungchow when it was seized by pirates while returning to Chefoo after Christmas break. The pirates eventually abandoned the ship upon discovering it held only school children and none of the gold rumored to be on board. After being found by the British Navy, the ship was returned safely to Shanghai.
Following the Japanese invasion of Shanghai during the mid-1930s, the family returned to the United States. As a young man, Rod worked as a logger in Washington State until he joined the U.S. Navy during the closing days of World War II. He served in the Pacific Theater on the USS Henderson.
As did many of the Greatest Generation, he left the Navy once the war ended and returned to college. Rod received his undergraduate degree from Washington State. He met the love of his life while attending Law School at the University of Colorado. He married Mary Joanne "Jo" Gilbert on June 14, 1952, and after brief stops in Casper, Wyo., and Billings, Mont., settled in Bismarck in 1953. He joined the law firm that would eventually become Fleck, Mather, Strutz, and Mayer, Ltd., and had a long and successful legal career. He continued to practice law until 1989.
Rod loved his wife, his family and his horses more than anything. He was happiest when riding his favorite horse, Calamity Jane, while singing one of his favorite songs, typically a college fight song. Married for 58 years, he and Jo enjoyed traveling, especially to Hawaii and Florida, but most of all loved visiting their children and grandchildren. Rod also enjoyed spending time with his sister, Jean, in Tennessee. He was proud to call North Dakota home and was an avid supporter of NDSU football and UND hockey. Rod's favorite sport was baseball, and whether attending games or watching on television, remained a dedicated Minnesota Twins fan.
Rod is survived by his children, Russ (Elaine), Bismarck, Judi Mather (Larry), Albuquerque, N.M., Ken (Amy), Tampa, Fla., and Gus (Heather), Bloomington, Ill.; and six grandchildren.
He was preceded in death by his wife of 58 years, Jo, and one grandson.
In lieu of flowers, memorials may be made to Missouri Valley YMCA Bismarck.
(Eastgate/Parkway Funeral Service, Bismarck)
Bismarck Tribune: https://bismarcktribune.com/news/obituaries/russell-mather/article_a29bf7c3-0482-51db-a155-5d8d13e161d6.html