55 new attorneys sworn in to N.D. bar
Tuesday, September 24, 2019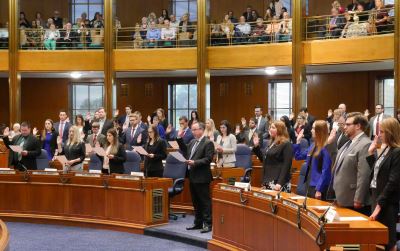 During ceremonies at the North Dakota State Capitol on Monday, Sept. 23, 55 new attorneys were sworn in to the North Dakota bar. Admitted were: Joshua Amundson, Jacqueline Bergstrom, Ella Braaten, Magdalena Brockel, Lisa Cagle, Katie Carpenter, Beau Cummings, Kristen Desilets, Ian Duncan, Kendra Enget, Danielle Foster, Cassandra Frederickson, Nicholas George, Morgan Glines, John Gonzalez, Corey Haller, Jamie Held, Tanner Hermanson, Lisa Hochhalter, Marshall Hogue, Nicholas Horst, Alexander Hunt, Robin Johansen, Cole Johnston, Olivia Jureidini, Brittney Kelley, Alexa Lecomte, Yuguang Lei, Courton Loreno, Rheider McCormick, Michael McGinniss, Shaun McNamara, Mary Melech, Katie Nechiporenko, Steven Nelson, Cody Nichols, Eric Olson, Zoe Peckover, Derek Pinnick, Emily Ramage, Samuel Rankin, Erica Reeve, Terin Riley, Nicholas Samuelson, Tina Snellings, Jocelyn Solheim, Ellie Steffes, Chelsey Stoppleworth, Nicholas Surma, Victoria Taylor, Victoria Thoreson, Alexis Tschosik, Alexander Turner, Luke Turner, Robert Wild.
Photos of the ceremony are posted below: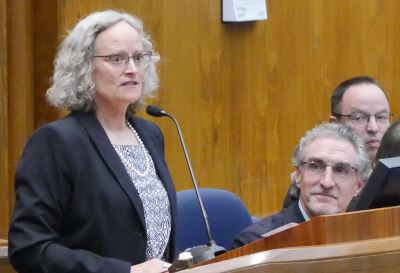 Jane Dynes, president of the State Board of Law Examiners, speaks about the process of admission to the bar.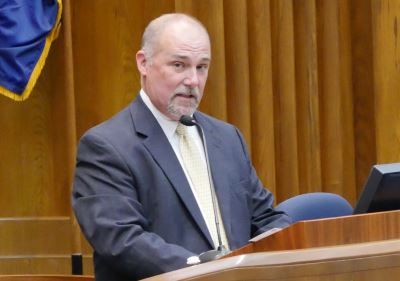 Board of Law Examiners member Brad Beehler moves for admission of the 55 candidates.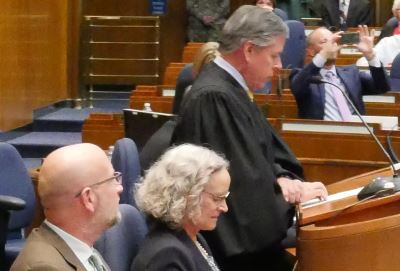 Supreme Court Justice Dan Crothers leads the new attorneys in the Attorney Pledge.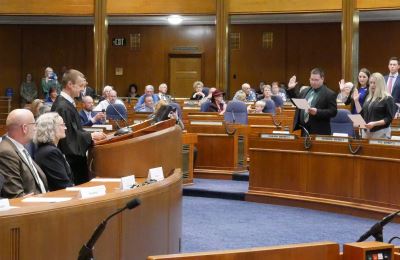 Supreme Court Justice Jon Jensen administers the Oath to the new attorneys.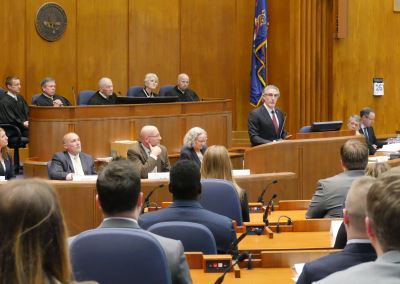 Gov. Doug Burgum welcomes the new lawyers to the practice of law.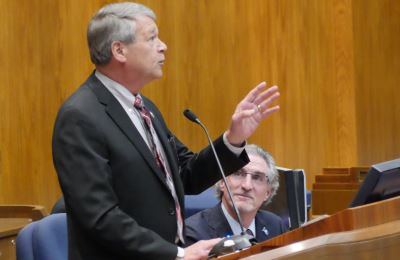 Attorney General Wayne Stenehjem tells the new attorneys that they have become members of the state legal family.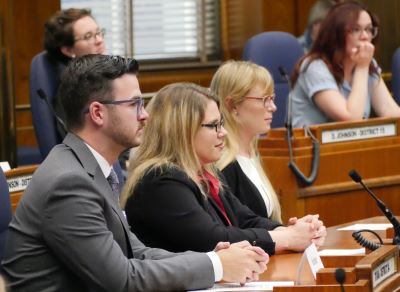 New attorneys listen to the speakers at the ceremony.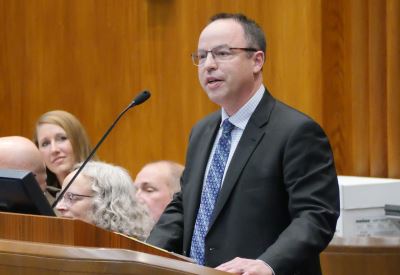 UND School of Law Dean (and newly admitted attorney) Michael McGinniss talks about ethical lawyering.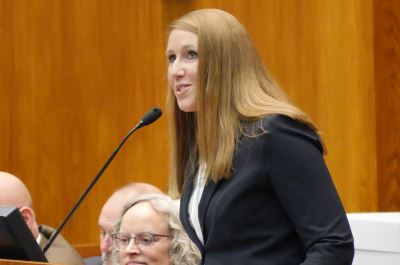 SBAND President Aubrey Fiebelkorn-Zuger reminds the new attorneys of the support SBAND provides.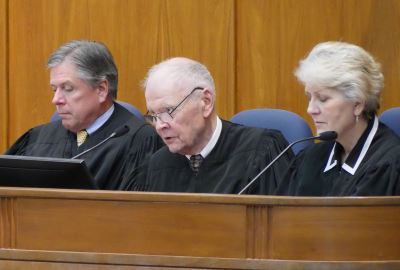 Before closing the ceremony, Chief Justice Gerald VandeWalle addresses the new lawyers.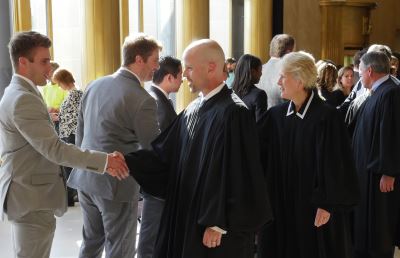 Justices Jerod Tufte and Lisa Fair McEvers congratulate new attorneys.