Justice VandeWalle honored at retirement celebration
Wednesday, March 29, 2023
Chief Justice Jon Jensen, Gov. Doug Burgum, Attorney General Drew Wrigley, members of the judiciary, friends and colleagues celebrated Justice Gerald W. VandeWalle at a March 28 retirement event.
See a video of the celebration at this link: https://www.youtube.com/watch?v=DDLc2vyMnuY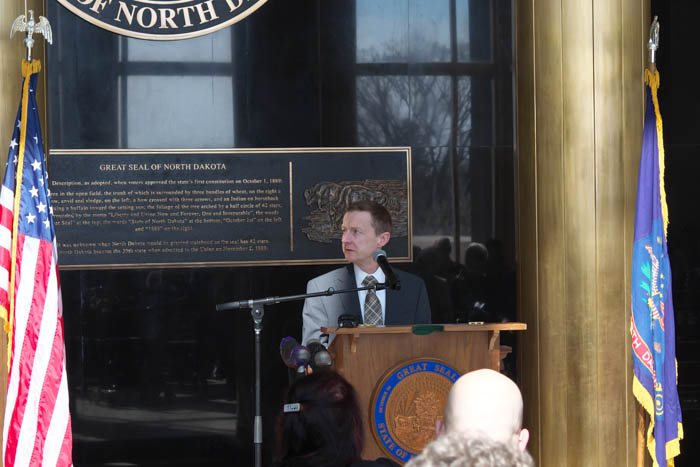 Chief Justice Jensen was master of ceremonies at the March 28 retirement event celebrating Justice VandeWalle, his predecessor as chief justice. Justice VandeWalle had the longest tenure as chief justice in North Dakota history, serving from January 1993 to December 2019.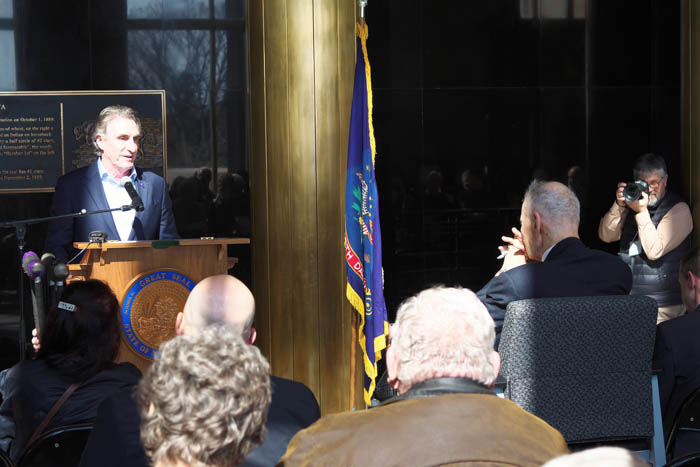 Gov. Burgum praised Justice VandeWalle's qualities both as a judge and as a bridge player. A friend Justice VandeWalle played bridge with prodded him to apply for a vacancy on the Supreme Court, leading to his appointment by Gov. Arthur Link in 1978.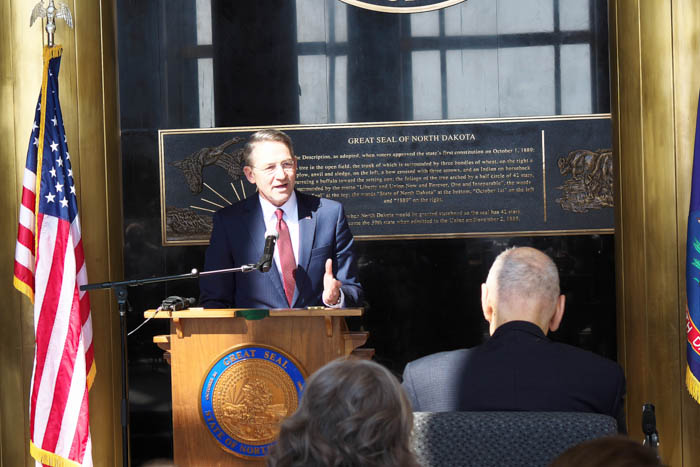 Attorney General Wrigley brought greetings from former Governor and Attorney General Allen Olson, who was also one of Justice VandeWalle's younger fraternity brothers at the University of North Dakota. Justice VandeWalle served as a Special Assistant Attorney General from 1958 to 1978, including service as First Assistant Attorney General from 1975 onward. Wrigley also reflected on his own career long friendship with Justice VandeWalle.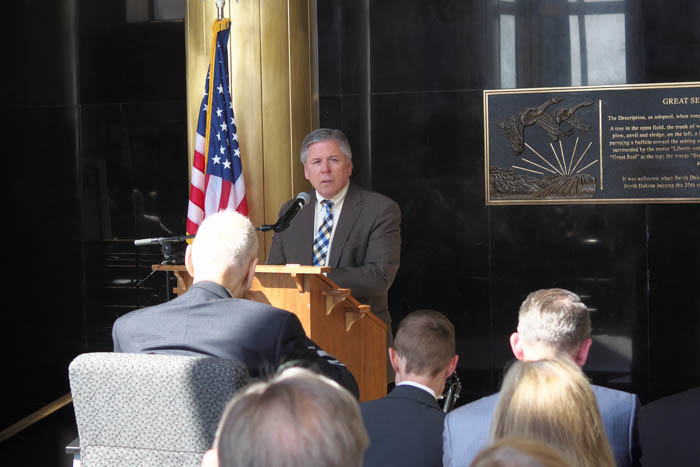 Justice Dan Crothers thanked Justice VandeWalle for being the face of North Dakota law across the country, serving as president of the Conference of Chief Justices and on the Federal/State Jurisdiction Committee of the Judicial Conference of the United States. He also conveyed thoughts from retired Justice Carol Kapsner on Justice VandeWalle's work promoting judicial education. Justice VandeWalle was chair of the Section on Legal Education and Admissions to the Bar of the American Bar Association from 2000 to 2001 and served two terms as a delegate to the ABA House of Delegates.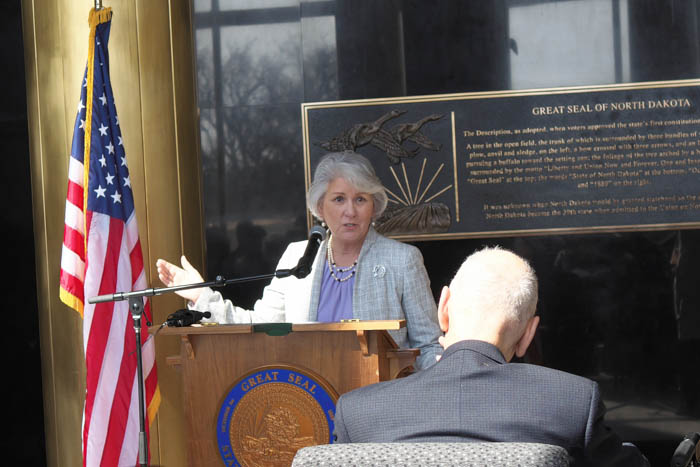 Justice Lisa Fair McEvers talked about how Justice VandeWalle always made sure that court staff were respected and heard in the judicial branch.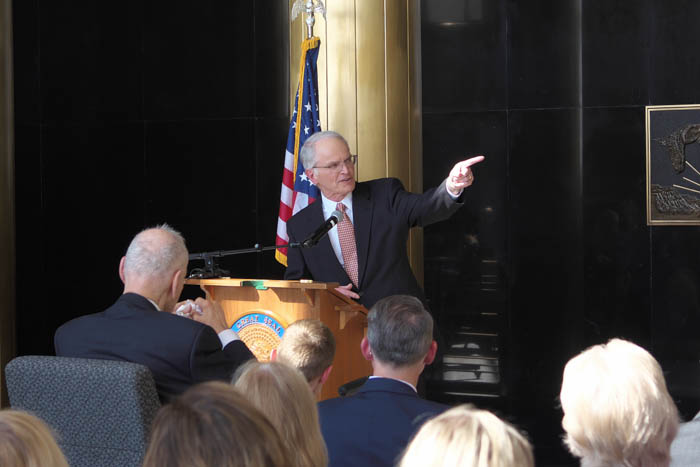 Retired Justice Dale Sandstrom, a colleague of Justice VandeWalle both on the Court and at the Attorney General's office, discussed how Justice VandeWalle in his opinions always tried to make the law make sense.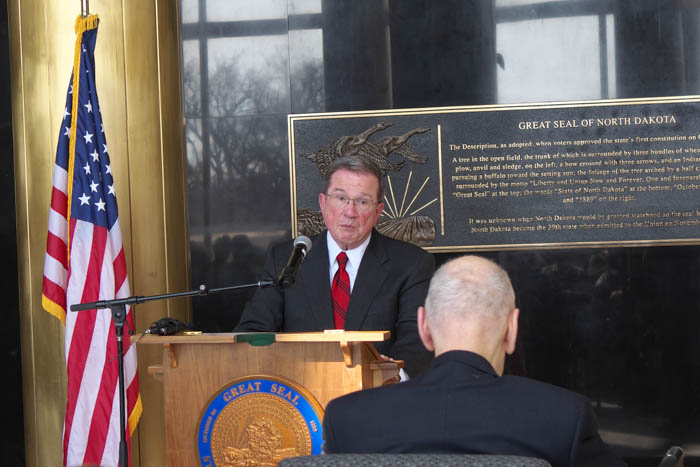 Retired Justice William Neumann pointed out that, while he and Justice VandeWalle began their judicial service at the same time, Justice VandeWalle had an extraordinary commitment to his work, with a judicial career that extended from 1978-2023.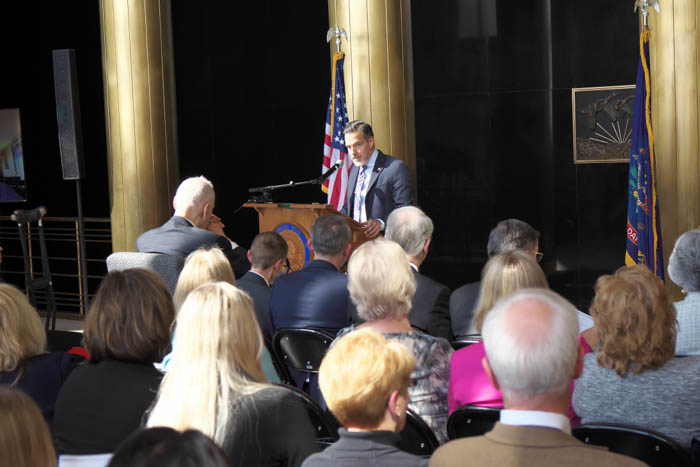 United States District Judge Daniel Traynor, one of Justice VandeWalle's former law clerks, praised Justice VandeWalle's loyalty to the philosophy of judicial restraint. He also read a letter from the Chief Justice of the United States, John Roberts, congratulating Justice VandeWalle on his career.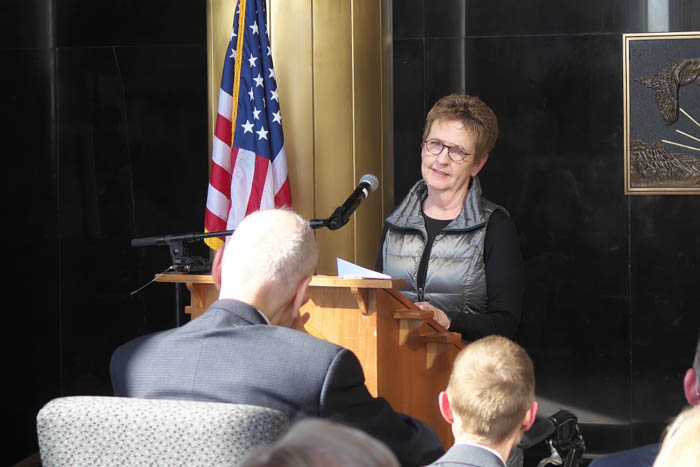 Cathy Arneson, Justice VandeWalle's longtime judicial assistant, discussed his dedication to judicial work but also to people, especially his family. Justice VandeWalle's national colleague and close friend Erica Moeser also appeared by video and explained Justice VandeWalle's work modernizing national bar examination standards and also how Justice VandeWalle had taken her on trips exploring the wonders of North Dakota.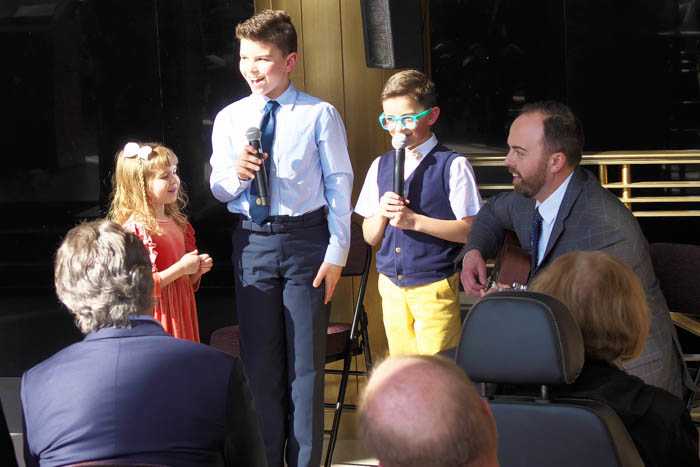 Levi Andrist, one of Justice VandeWalle's former law clerks, led his children in a performance of 'What a Wonderful World' in honor of Justice VandeWalle.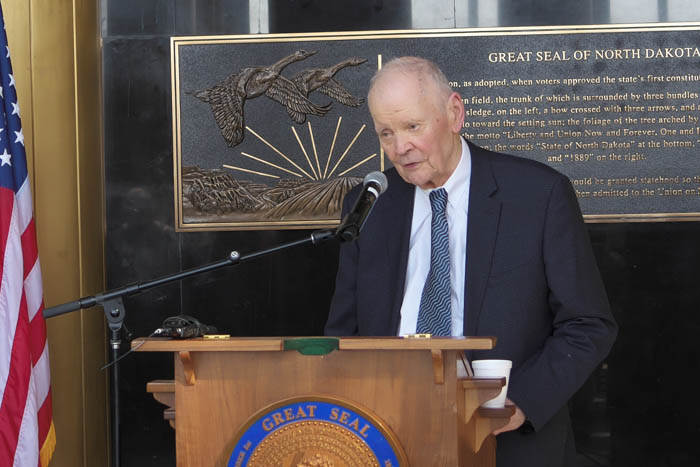 Speaking to an audience overflowing from the capitol's Memorial Hall, Justice VandeWalle thanked everyone for their comments, explaining that he had been fortunate to have found the perfect job.