Justices Jensen and Tufte share insight at leadership seminar
Tuesday, July 9, 2019
Justice Jon Jensen and Justice Jerod Tufte spoke at the Hugh O'Brian Youth Leadership Seminar held in Bismarck on June 21.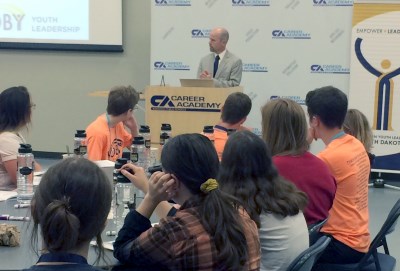 The leadership program was established in 1958 with the goal of inspiring a global community of youth and volunteers to a life dedicated to leadership, service, and innovation.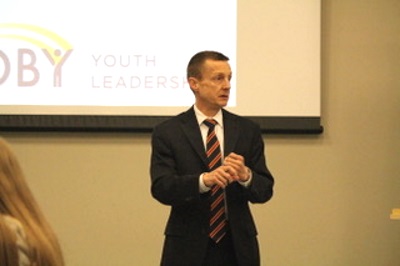 Justice Jensen makes a point at the seminar while speaking about group leadership.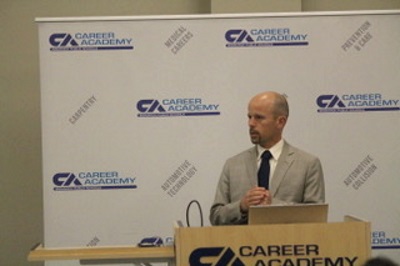 Justice Tufte discussed individual leadership at the seminar.
The seminar was held at at the Career Academy on the campus of Bismarck State College. Approximately 40 high school students and 30 volunteers from across North Dakota participated in the event.