Legal assistants honor Miller with Legacy Award
Wednesday, October 2, 2019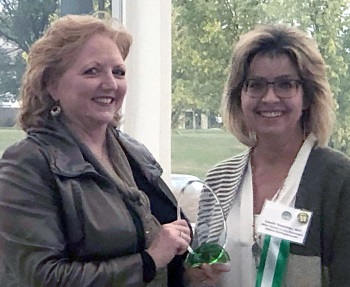 Penny Miller, Clerk of the North Dakota Supreme Court, has received the Legacy Award from the Western Dakota Association of Legal Assistants (WDALA). The Legacy Award is presented to those who have shown commitment to advancing the paralegal profession with dedication and distinction.
WDALA is a non-profit corporation formed in western North Dakota in 1984 in response to a need for educational programs for legal assistants in the area. The association encourages legal assistants to commit themselves to professional development and continuing education through membership in WDALA.
The award was presented by Laurie Guenther, who is a WDALA member and the Director of Admissions for the Board of Law Examiners.