Watch Burgum v. Jaeger arguments live
Thursday, November 19, 2020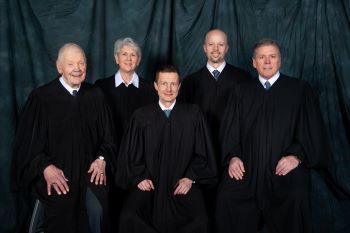 The Supreme Court will livestream the oral argument in the case of Burgum vs. Jaeger on its YouTube channel. The argument is scheduled for 9 a.m. on Friday, Nov. 20.
The case involves a three-way dispute over a state legislative seat left vacant by the election of a candidate who died from COVID-19.
To watch, click on the following link: https://www.ndcourts.gov/supreme-court/listen-to-court.
The argument will be recorded and will be available for viewing following the hearing by going directly to YouTube at: https://www.youtube.com/channel/UCdGGOLvrwBQq1TzPrnJfHOQ.
To see documents filed in the case, go to: https://www.ndcourts.gov/supreme-court/dockets/20200298