Supreme Court travels to Edgeley
Friday, March 29, 2019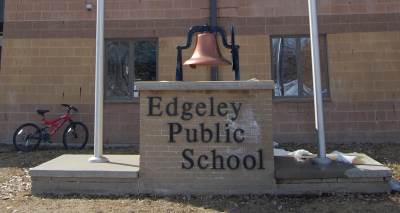 The Supreme Court made a visit to Edgeley on Wednesday, March 27, to hear arguments in a case and visit with students from kindergarten to high school.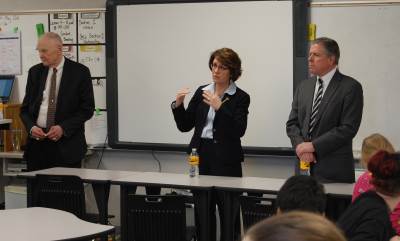 Chief Justice Gerald VandeWalle, Justice Lisa Fair McEvers, and Justice Dan Crothers talked to elementary school students in Edgeley about basics of the law.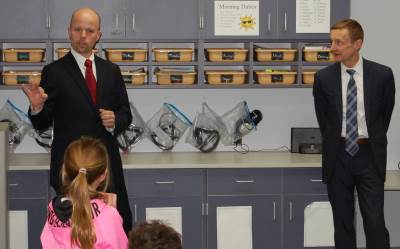 Justice Jerod Tufte and Justice Jon Jensen told a group of elementary students about how the court system works.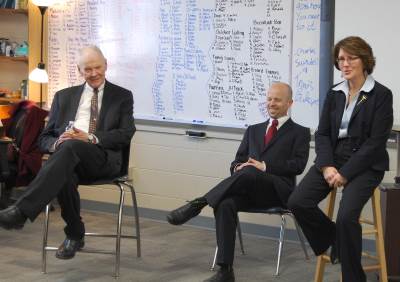 The Chief Justice, Justice Tufte and Justice McEvers smile at a question from a student.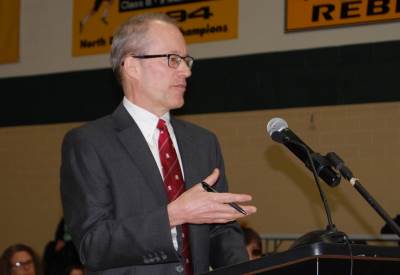 After visiting with students, the Court heard arguments in State v. Odum. Mark Meyer presented on behalf of the Appellee, Perry Odum.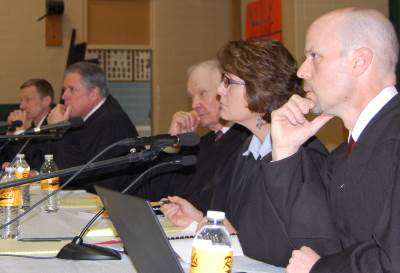 The Court listened to the arguments in Odum.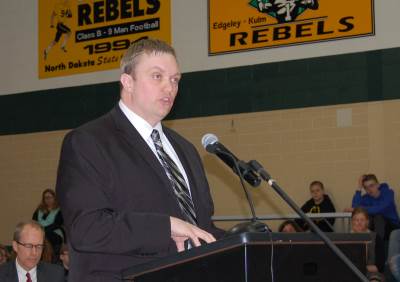 Casey Moen, Assistant Richland County State's Attorney argued on behalf of the State who is the Appellant in this matter.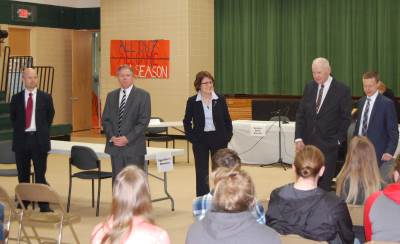 After the argument, the Court answered questions from seniors at Edgeley High School.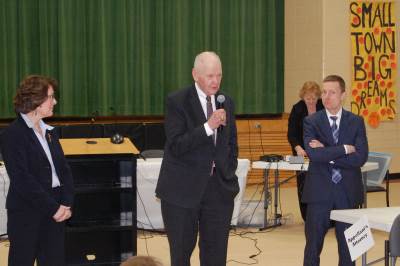 The Chief Justice took a question from an Edgeley senior.
Before concluding their visit, the Court presented a photo to Todd Kosel, High School Principal, and Melissa Entzi, Problems of Democracy and Spanish Teacher.