Lake Region Bar Association holds Law Day event
Friday, May 3, 2019
The Lake Region Bar Association held a Law Day event at the Lake Region Heritage Museum May 1. Fourth, fifth and sixth graders from Tate Topa Tribal School in Fort Totten, Sweetwater Elementary School in Devils Lake and Starkweather Public School performed a mock trial and deliberated as jurors in the historic federal courtroom. Attorneys Jaakan Williams, Amanda Engen, Kari Agotness, Ashley Samuelson and Northeast Judicial District Judge Donovan Foughty facilitated the event and answered questions afterwards.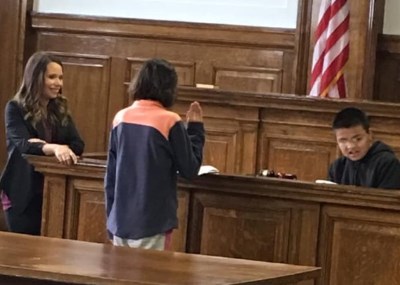 Attorney Ashley Samuelson watched as a witness was sworn in.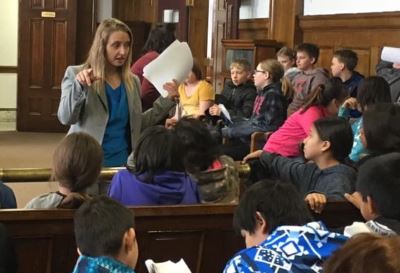 Attorney Amanda Engen explained the trial to students.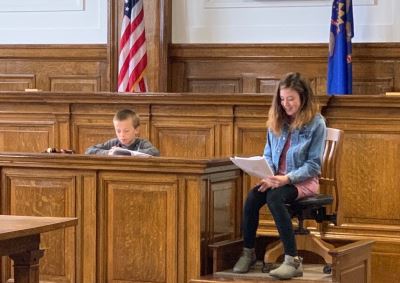 A student witness testified under the eyes of the student judge.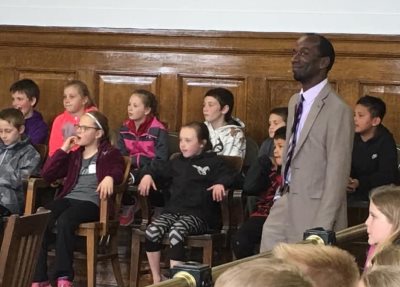 Attorney Jaakan Williams joined the students in watching the trial.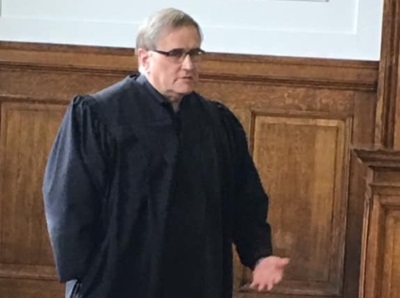 Judge Donovan Foughty answered questions after the trial. Judge Foughty and all the attorneys addressed questions about trials, the legal system and how to become a lawyer.