Judge Jackson J. Lofgren Investiture - August 25th Photos
Wednesday, September 6, 2023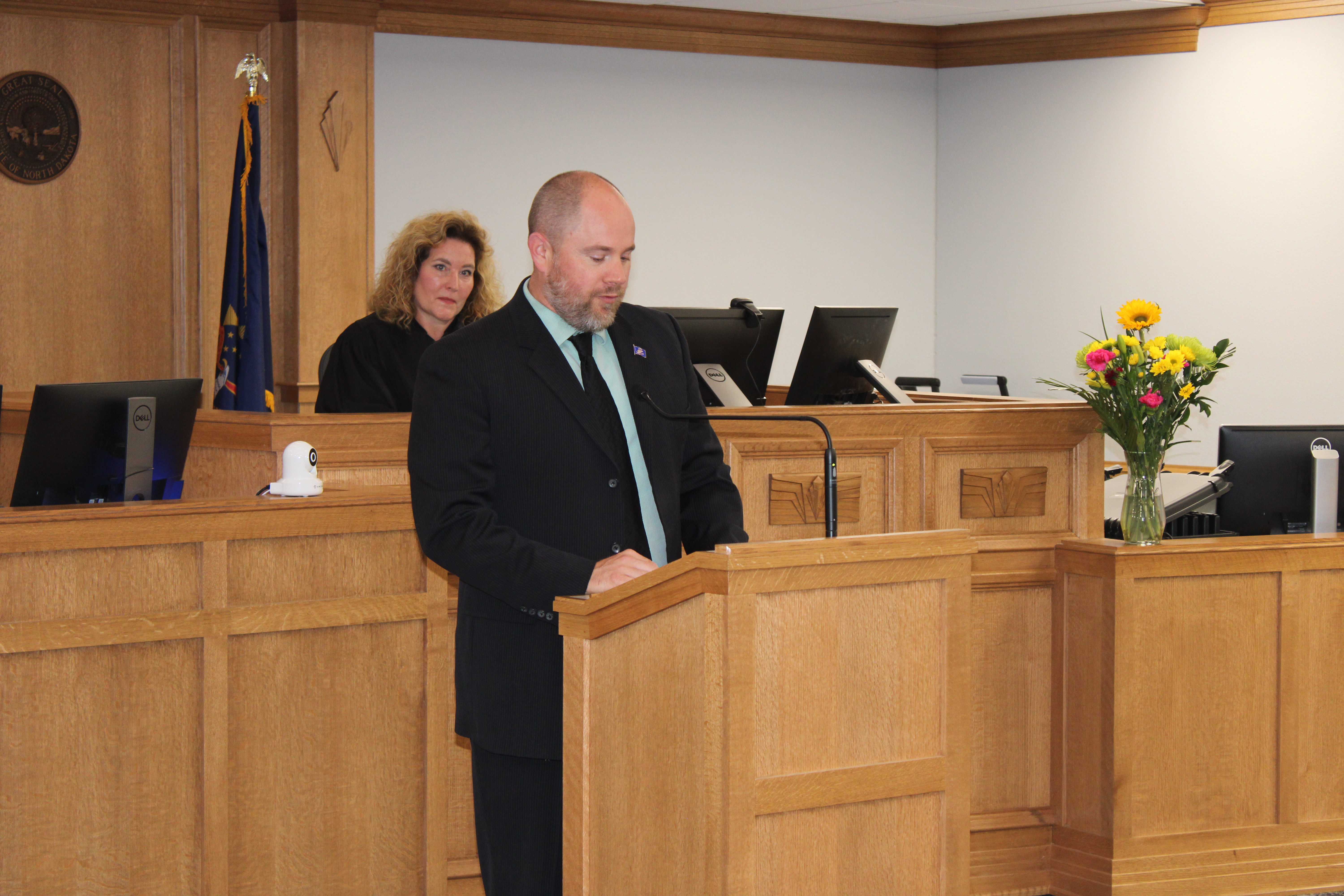 With Acting Presiding Judge Cynthia Feland looking on, Ryan Norrell, General Counsel Office of Governor Doug Burgum delivers remarks.
Attorney Lloyd Suhr, former law partner of Judge Lofgren, comments on the qualities that Judge Lofgren will bring to the bench.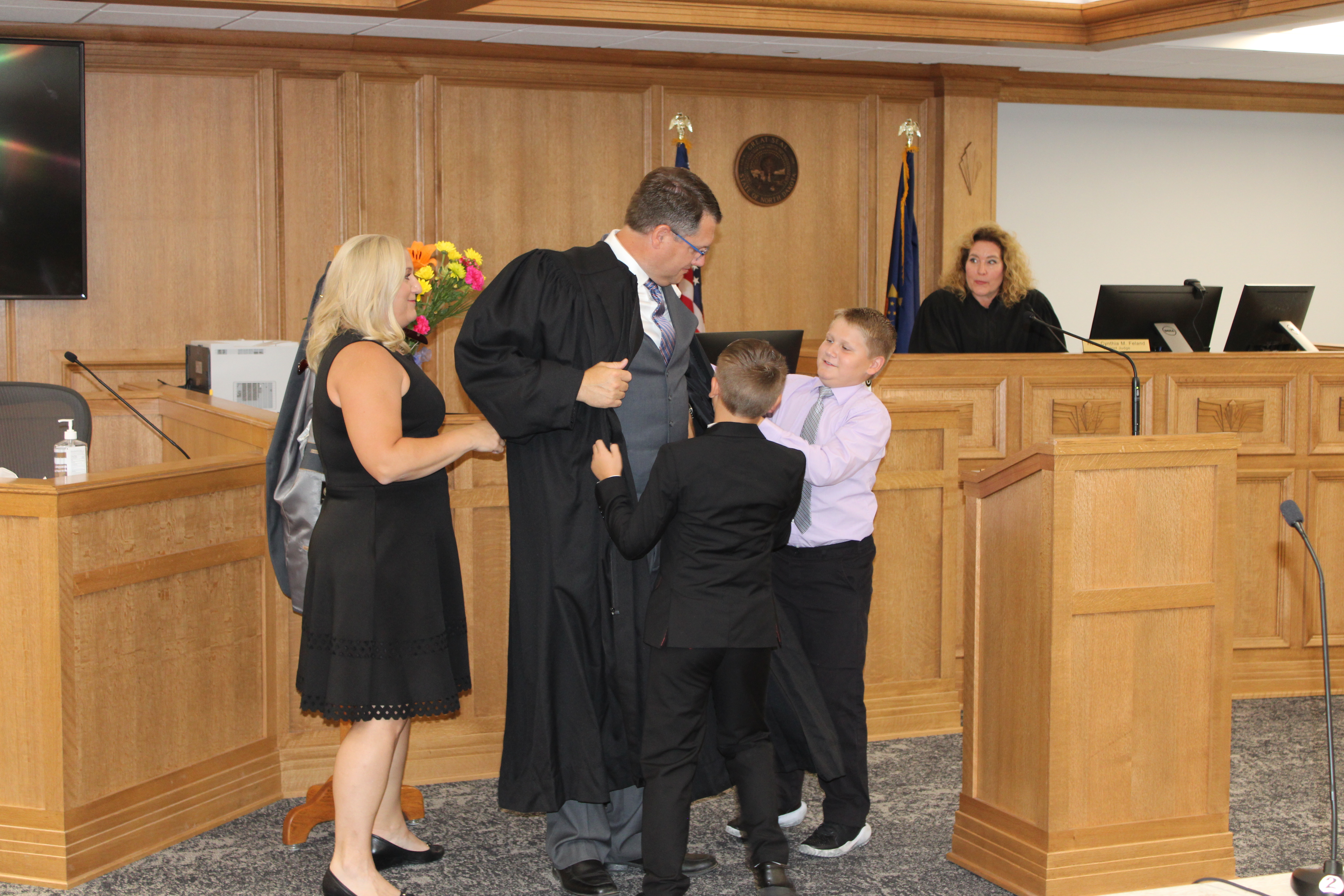 Judge Lofgren's wife and children assist in the presentation of the judge's robe.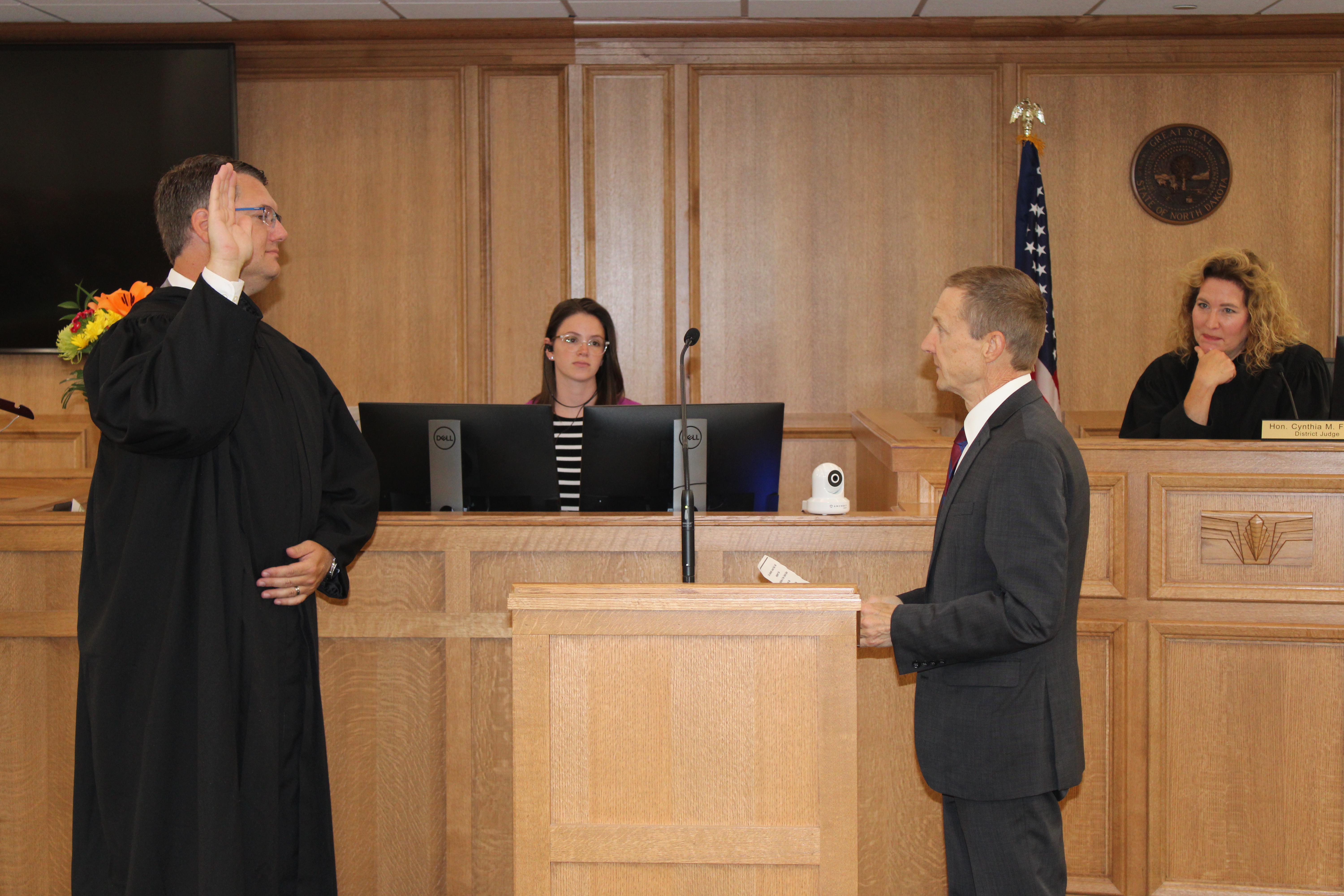 Chief Justice Jon J. Jensen administered the oath of office to Judge Lofgren.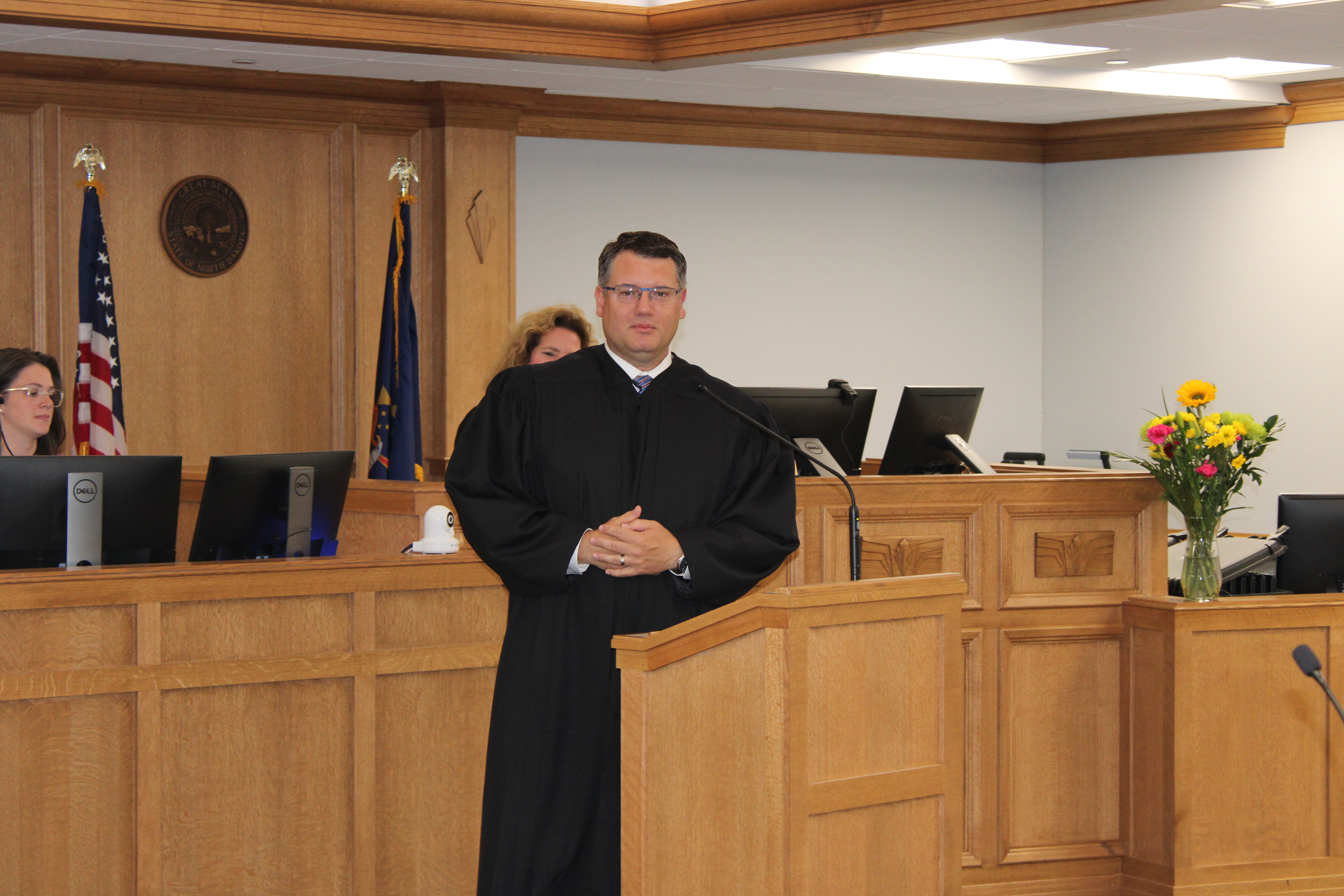 Judge Lofgren addresses attendees, after being sworn in, about his experiences and what led him to the bench.