Judge Pamela Nesvig Investiture - The Oct. 21 photos
Thursday, October 24, 2019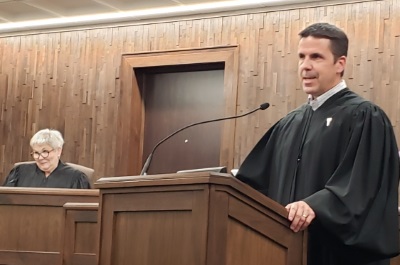 With Presiding Judge Gail Hagerty looking on, Judge John Grinsteiner talks about his work with Judge Nesvig, describing her as "Wicked Smart".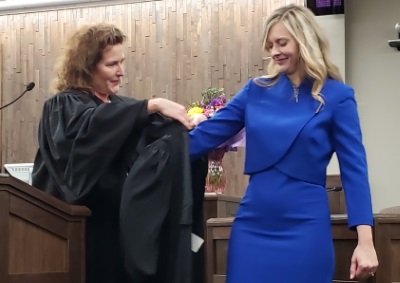 Judge Cynthia Feland helps Judge Nesvig don her judicial robe.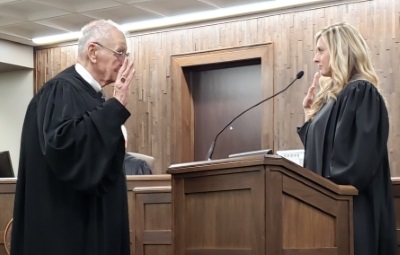 Chief Justice Gerald VandeWalle gave Judge Nesvig the oath of office.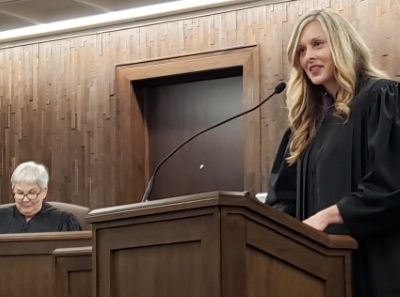 Judge Nesvig talks about the experiences that led her to the bench.
After the ceremony, Judge Nesvig posed with her family.
Read more at: https://www.kfyrtv.com/content/news/New-judge-sworn-in-leaders-hopeful-it-will-help-with-caseload-563592281.html