Big Muddy Bar Association hosts The Banquet
Monday, July 29, 2019
The Big Muddy Bar Association hosted The Banquet on July 25 at Trinity Lutheran Church. Volunteers served about 400 meals of pulled pork sandwiches, coleslaw, watermelon and ice cream bars.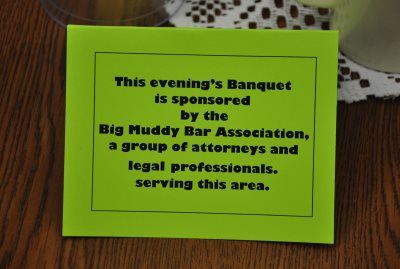 Sponsor cards were displayed on each table.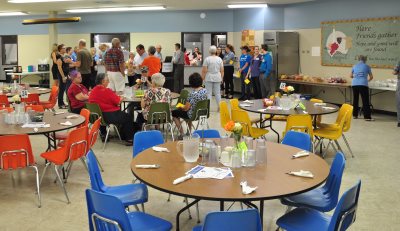 Before the diners arrived, the Big Muddy volunteers got organized.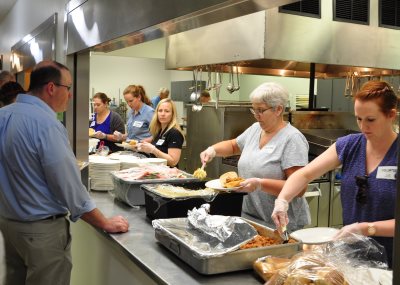 Volunteers Judge Gail Hagerty and Jill Grossman dished up plates for delivery to diners.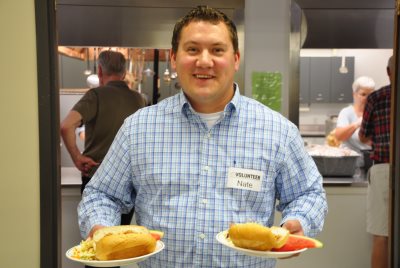 Volunteer Nate Svihovec worked to deliver meals to diners.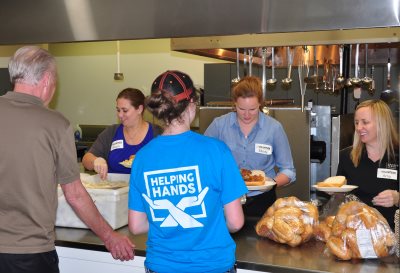 Steph Dassigner, Mindy Anderson and Amy Oster assembled plates of food.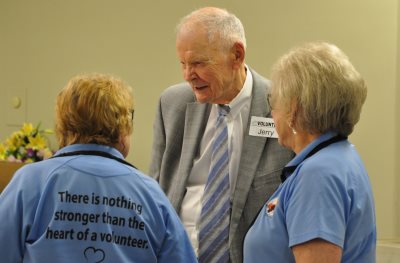 Chief Justice Gerald VandeWalle talked to volunteers at the event.
Photos by Dale Sandstrom