Justices, judges volunteer at Banquet
Thursday, November 7, 2019
The Supreme Court Justices, district court judges, judicial referees, municipal judges, and federal judge hosted the Banquet on Nov. 5. The Banquet is a free community dinner served at Trinity Lutheran and hosted by community groups.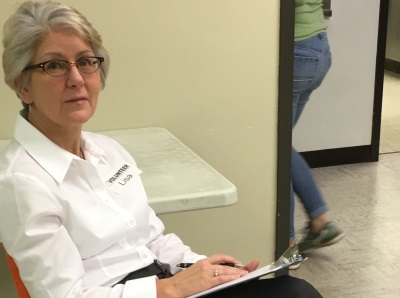 Justice Lisa Fair McEvers was stationed at the door to welcome diners.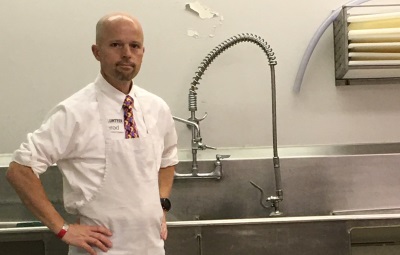 Justice Jerod Tufte stands ready to help with dirty dishes at the scullery sink.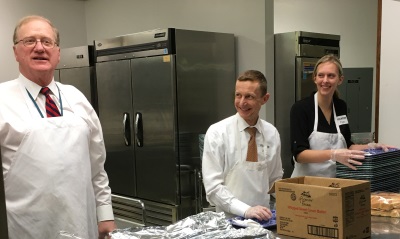 Judges Jim Hill and Pamela Nesvig work with Justice Jon Jensen to put together meals.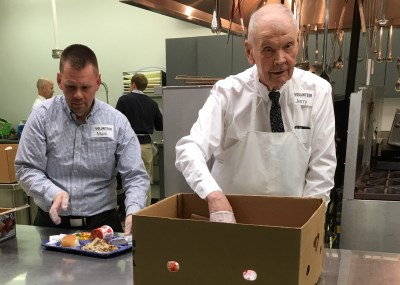 Chief Justice Gerald VandeWalle helps out on the food service line.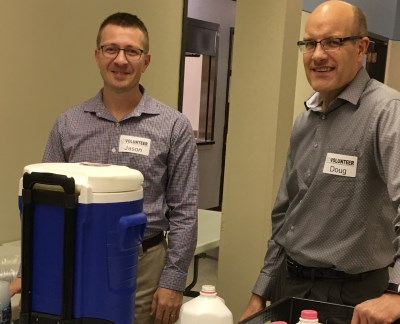 Judge Doug Bahr prepares to dispense milk and other beverages.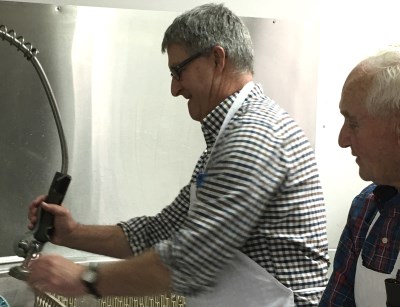 Judge Bruce Romanick works to wash up.