Supreme Court in Wishek - The Oct. 15 photos
Friday, October 25, 2019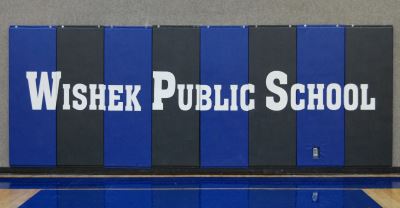 The Court heard arguments on Oct. 15 in case of City of West Fargo v. Ekstrom in the Wishek Public School gymnasium.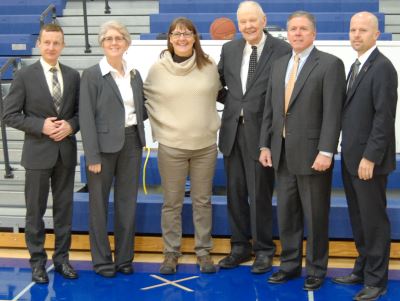 Retired High School Principal, Yvonne Engelhart, invited the Court to Wishek prior to her retirement.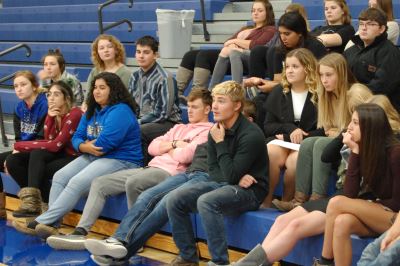 Students in grades 9 - 12 talk with the justices about what to expect in the oral arguments. The justices also spoke with students in grades 7 and 8.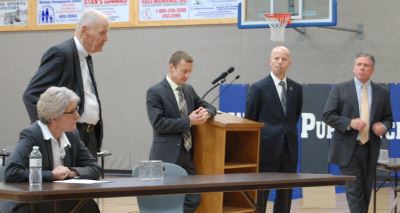 The justices ponder a question during their discussion about the North Dakota court system with students.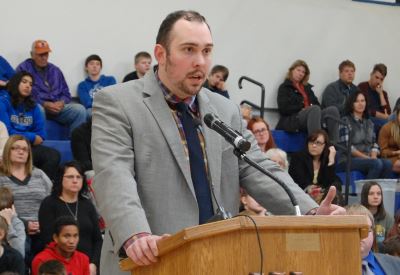 Attorney Luke Heck presented arguments on behalf of Appellant Mandie Le Ekstrom.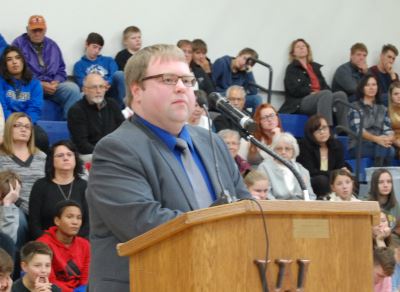 Attorney Stephen Hanson II presented arguments on behalf of Appellee City of West Fargo.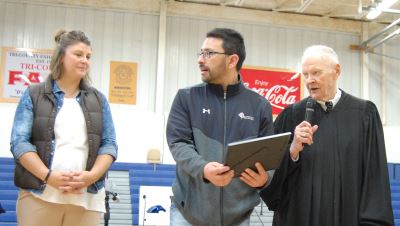 After the arguments, the justices presented a signed Court photograph to Superintendent Shawn Kuntz and Renae Bosch, the High School and Elementary School Principal.